OggSync: An Option in Post-Google Calendar Sync Era?
As Google Calendar Sync stopped working on Outlook 4 years ago, most of its users were freaked out. Some did not compromise and directly changed to other services such as iCloud or Outlook.com. Some light users withdrew back to manual export/import of .ics files. Some felt Google deserves to be paid monthly for the service it provides so they went straight to G Suite subscription. In particular, a part of of user population did not feel like to pay Google and were seeking for a free or paid syncing solution that fits in Outlook. With syncing  Outlook add-in of this kind provides the possibility of continuing using Google Calendar service with no hassle.
So, which Outlook Add-in should I choose?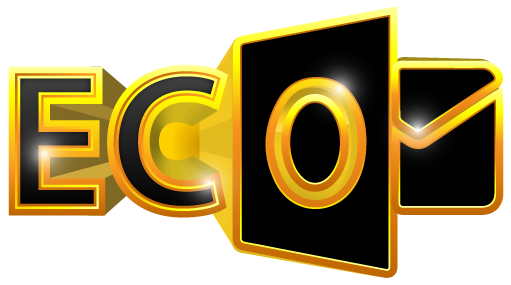 Other than EVO Collaborator for Outlook we previously mentioned, we will take a look at some other Outlook add-ins performing similar tasks. As we mentioned earlier, Outlook users chose these add-ins to continue using Google Calendar service. The only difference between Google Calendar Sync and others is free or not. Some users feel ok to pay for third-party solution while some do not. In my opinion, paid software is not all that bad because I evaluate tech support and after service more than anything else. Here we go by starting with OggSync.
OggSync Brief Start
Like gSyncit, OggSync is also an old brand in syncing tool industry. But, its weakness is Google services are the only ones that OggSync can sync with.
Configuration Steps to Sync
First, download OggSync and install it.
Open Outlook and you will see a ribbon called ADD-INS. Click on it.
Click on OggSync and click Configure Sync in the pull-down list. Click on Login button and there will pop up a Google OAuth logon window. From here, we can tell only one Google account is supported.
Click on Add Folder at top-right to assign Outlook local folder to store calendar entries.
Like gSyncit, OggSync requires configuring contacts, calendar, and tasks separately. Let's configure calendar first by clicking on Calendar tab.
If finetuning is preferred, click on Advanced button in screenshot of step 5. Click on Save button at bottom to save settings.
Now, click on Connect button in screenshot of step 5.
In the pop-up window, click on Sync button to start syncing process. If further finetuning is needed, click on Configuration button here to make up configuring.
After sync session ends, sync results can be seen on both Google Calendar and Outlook.
Pros
There is just about right amount of finetuning features, which is a lot less than gSyncit. But, these features are useful. You can study user manual a bit to take advantage of it.
Support of Outlook 2003, 2007, 2010, 2013, and 2016. Even with this backward compatibility, I still strongly recommend you to use at least Outlook 2013 or 2016. The reason is that Outlook 2010 has minor glitches and is not running as smoothly as Outlook 2013 and 2016. Yet, Outlook 2003 and 2007 had reached the end of their life cycle.
3 days of trial period with full features. A paid software with volume discount available.
Support of timer sync, such as syncing every 15 minutes, 1 hour, 4 hours, 1 day, 1 week automatically.
Tech support is provided via website's FAQ, on-line chat in either text or voice (English-only). The official website has over 100 languages available for non-English speaking visitors.
Cons
Only one Google account can be logged on at a time.
Only syncs with Google services. Syncing with other cloud CardDAV/CalDAV services is not available.
Each of contacts, calendar and tasks sync setup requires a separate configuring steps.
Every sync session will scan through entries all over again. When there are hundreds or even thousands of entries, it will take a lot of time.
Version limitation on different version of Outlook. Outlook 2003 and 2007 can only be installed with v4.23 or earlier. Outlook 2010 to 2016 can be installed with the latest v10.1.0.
Even though OggSync's official website provides multi-language but English is the only option for UI language.
I browsed almost every page on its official site, but I did not find any clue on whether future upgrade is free or not for existing customers.
Conclusion
OggSync has some weakness of repetitive configurations and long sync session, but it provides useful configurable options for users. For trial version, capability-wise, there is no limitation, but trial period only lasts for 3 days. Finally, lack of software UI in other languages are not user-friendly for non-English speakers for finetuning advanced options.