Sync2 for Outlook: An Option in Post-Google Calendar Sync Era?
Starting August 1, 2014, Google changed its business strategy of stopping Google Calendar Sync service to its free Google account users. Even though the news was spread around back in June or July, most Google Calendar users thought Google was bluffing so they did not pay much attention. Not until connection error to calendar sync service popped up, this was not a bluff at all. Some switched to alternative services such as iCloud or Outlook.com to save trouble once for all. Some users turned to the ancient way of manual export/import of .ics files. Some users just could not live without Google's native service and chose to subscribe GASMO (later known as G Suite). Finally, some more people have used this calendar sync service for too long and could not afford losing it. They started to seek and try Outlook Add-ins of the same kind whether free or not. Via Outlook Add-in alternatives, syncing with Google Calendar remains through and no monthly payment to Google is needed. Best of all, users do not have to export and import due to service migration.
Choosing an Outlook Add-in?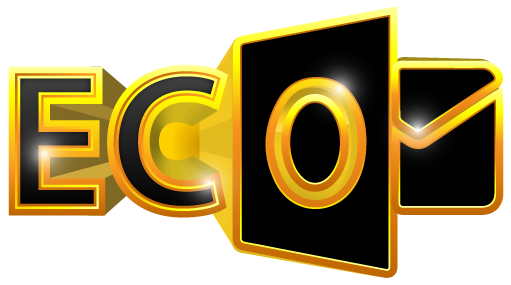 Other than my previous article of EVO Collaborator for Outlook, I will introduce 6 other Outlook Add-ins in 6 separate articles. Some of these add-ins are free while some of them are not. But, perhaps what we care the most is whether these add-ins can get the job done? Also, can we get tech support when something is wrong through any mean. Now, it is time to check what Sync2 can do.
Sync2 Startup Guide
4Team is a brand that provides solution for syncing data between PCs. It enables PCs with Sync2 Synchronization ID to share data. Now, Sync2 also provides sync with Google, iCloud, and Outlook.com/Office365 as well as file transfer in FTP fashion. However, only one set of Google calendar, contact and task can be synchronized per Google account. If there are multiple calendars, then Sync2 may not fit your need.
Configuration Steps to Sync
First, download Sync2 for Outlook and install it.
Run the application and there will pop up a setup wizard. Also, Select between running trial or license activation. We can click on trial mode first and see how it goes.
In the next screen, select Google Services (Calendar/Contacts/Tasks).

Select Login to Google.
In OAuth screen, enter Google account and password.
Lastly, click on Finish button to wrap up setup.
Sync cycle may be long or short depending on how many entries are to be synchronized. Result is as below:


Pros
Setup is very simple with not many finetune features. Maybe this sync tool not only focuses on Google service but also others, even including services of their own.
Creating multiple configure profiles to support multiple Google accounts.
Support of Outlook 2003, 2007, 2010, 2013, and 2016. Even with this backward compatibility, I still strongly recommend you use at least Outlook 2013 or 2016. The reason is that Outlook 2010 has minor glitches and is not running as smoothly as Outlook 2013 and 2016. Yet, Outlook 2003 and 2007 had reached the end of their life cycle.
7 days of trial period with full features. Purchase with volume discount is available.
Support of timer sync, such as syncing few minutes, a few hours, daily, weekly or monthly.
Tech support is provided via website's FAQ, on-line voice or text (English-only), e-mail (English-only). Its official website displays in English, French, German, Italian and Spanish for non-English speaking visitors from Europe and America.
Cons
Only syncs with Google, iCloud, Office365/Outlook.com services. Syncing with other cloud CardDAV/CalDAV services is not available.
Unable to sync folders other than Google's default contact, calendar and task folders. Or, Sync2 cannot sync folders that were not detected by Sync2. If you have multiple folders on Google that are not detected by Sync2, then you cannot sync them with Outlook.
Every sync session will scan through entries all over again. When there are hundreds or even thousands of entries, it will take a lot of time.
For real-time sync, entries created on Outlook will be synced to Google almost immediately. However, there will take some delay before entries created on Google will be synced to Outlook or you can only trigger sync manually.
Version limitation on different version of Outlook? I cannot be sure if Outlook 2007 or earlier can work with the latest release. Again, I strongly recommend you use at least Outlook 2013, 2016 or later version in the future.
Even though Sync2's official website supports multi-language but there is only English version on software's UI.
I browsed almost every page on its official site, but I did not find any clue on whether future upgrade is free or not for existing customers.
Conclusion
Setup is too easy and it is good for users who just want something like setup & go. However, it may not satisfy advanced users who like to calibrate things. Trial version provides full features but only lasts for 7 days, so try it out as much as you can. Finally, lack of support on multi-languages may make non-English speakers step back from it.