Repair or re-install Microsoft Outlook 2016, 2013 or 2010
From time to time, you may experience an Outlook crash and it will not start again. Even if you try everything you can, it still won't open. When this happens, all you can do is re-installing Outlook to save yourself for the day. To repair an Outlook 2016/2013/2010 installation, 'please follow steps below:
ADS: Sync Google Calendar with Outlook 2016
Repair Outlook 2016, Outlook 2013, Outlook 2010
On Windows 7 or earlier, open Control Panel and click on Programs ->Programs and Features. Locate and select Microsoft Office 2016 or Office 365 in the installed application list. Click Change and a option window will pop up. Click on Quick Repair or Online Repair to proceed.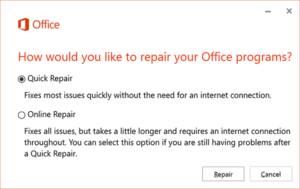 On Windows 10 or Windows 8, open the Settings App -> System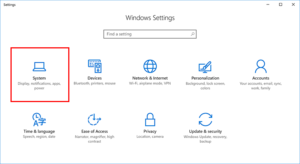 Click on App & Features and find Office 365 installation. Then, click Modify, and you can do a Quick Repair or Online Repair.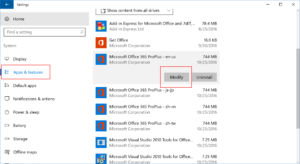 Repair PST corruption
If your Outlook system files are fine but the problem is on  *.pst files, you might want to try scanpst.exe tool provided by Microsoft. If you use Office 365 or Outlook 2016, it can be found in the following folder C:\Program Files\Microsoft Office\root\Office16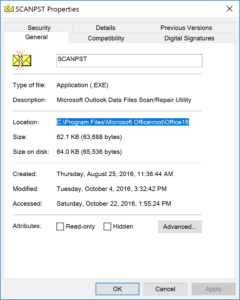 By: CJ