How to delete contact duplicates from address book?
We used to jot down contacts of family members, friends, colleagues and customers on a piece of paper, such as an organizer. Later,  as computers and mobile devices became readily available, we relied on phone book on these devices. However, when more than one gadgets are involved, it becomes more dificcult to make sure the same contact stays the same and upcated across all these devices. In the progress of updating these address books on different platofrms, contact duplicates left-over often happen. When number of contacts is over hundreds or even thousands, it is impossible to check and remove duplicates manually. So, how do we take care of this situation?
How to delete contact duplicates from Outlook?
When manual removal is the only option, we first sort entries into different categories by names, e-mails, phone number and etc. Then, go through the whole list and use CTRL+mouse click to multi-select duplicates. Finally delete them by hitting delete button.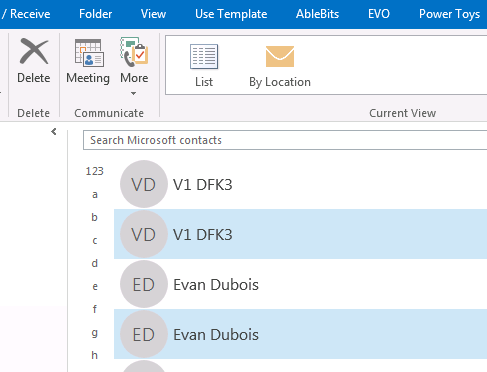 There are a few software applications that can help, such as Outlook Duplicate Contact Remover, or Duplicate Remove feature in Kutools of  ExtendOffice, or Remove Duplicate Contacts from Outlook Freeware. In such Outlook add-ins, rules can be cofigured for searching keywords across fields within contacts. Once duplicates are found, they can be removed, backed up, or merged.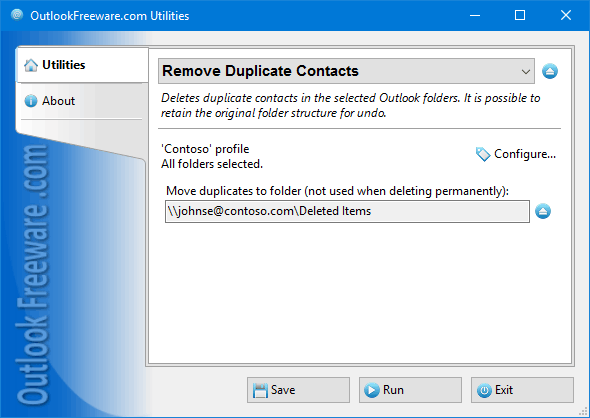 How to delete contact duplicates from Google/iCloud/Outlook.com/Yahoo?
Google: Contact duplicates can be merged easily on Google, as stated in its support site. Once merged, this new contact list will be synchronized to Apps in mobile devices.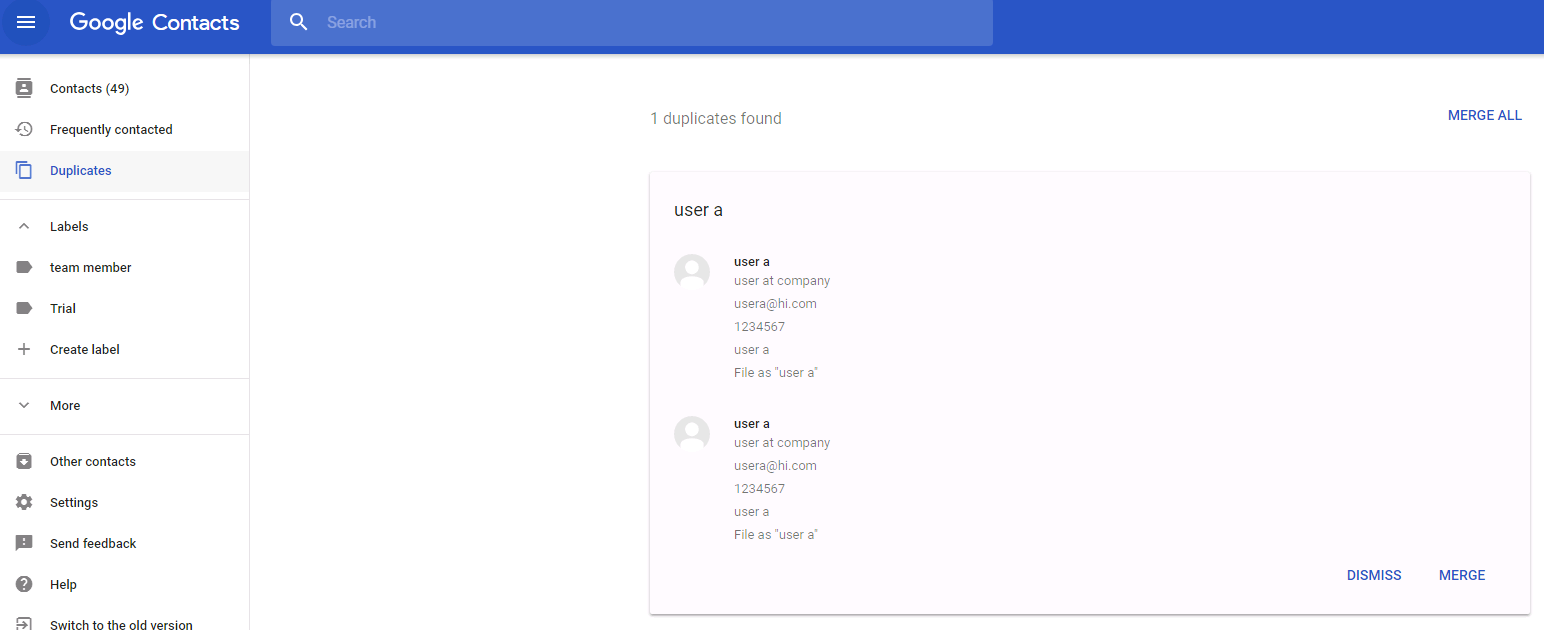 iCloud: Contact duplicates can only be selected and deleted within iCloud's Contact.

Outlook.com: Log in Outlook.com account on a web browser and go to People. Click on Clean up contacts item under Manage menu. As quoted, it says "We won't delete any contacts, but link them so they appear as one." It seems a good way of managing contact duplicates.

Yahoo: Log in Yahoo account on a web browser and go to Contact section. You will see Fix Duplicates tool. It comes in handy for handling contact duplicates because it enables you to either perform delete or merge actions.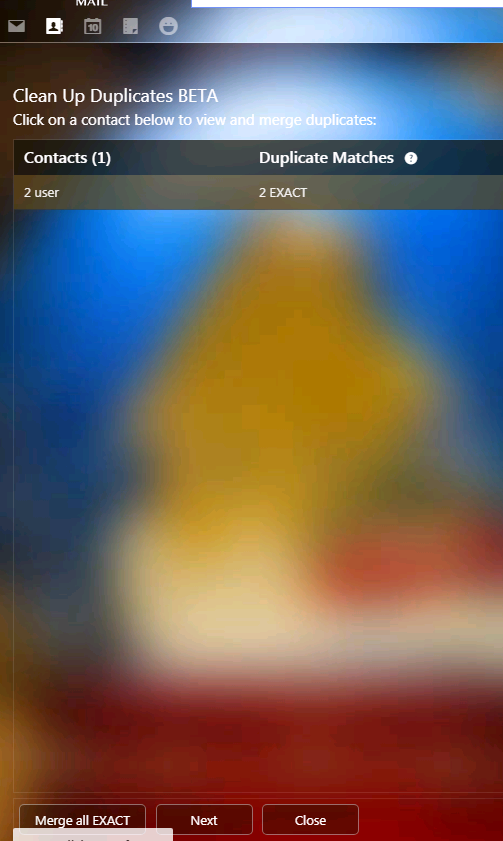 How to delete contact duplicates when contacts are synchronized between cloud and Outlook?
When contacts are being synchronized between cloud and Outlook, it would be wise to make the cloud as primary master copy first. The reason is that the cloud contact list can be synchronied to not only Outlook but also other mobile devices. Sorting things up on the cloud would safe lots of effort managing individually on every client software/device associated with the cloud service account.
If you just start to sync your Outlook contact with your cloud service, then a sub-feature of EVO Collaborator for Outlook can help to remove duplicates before syncing up. To do so, click on Browse local button above CardDAV actions for contacts. Then, use hotkey of CTRL+D to select all duplicates and hit Delete button to remove duplicates.