How to install APKs on Mi Box international edition (mdz-16-ab) and Mi Box S (mdz-22-ab) and Mi TV Stick, Android TV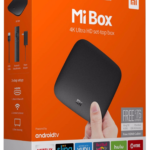 We just got our hands on the new Xiaomi's Mi Box and Mi Box S 4k (or a newer model of it: MI TV STICK) international edition. It's available for purchase on Amazon or Walmart now at a very low price of $59. It's a powerful Android TV box with 4k and HDR supports, and it's very cheap! After we unwrap it and connect to TV using HDMI [email protected], we found that it's very easy to install applications from Google Play Store. However, there is a problem. What if we want to install an APK we downloaded from elsewhere?
MI Box S Review (mdz-22-ab)
Xiaomi just released a new version of Android TV device, the MI TV STICK, to replace 2018 version of the MI Box S, it's an upgraded version over MI box mdz-16-ab, it comes with latest Android 9 and chromecast, Google Assistant, and a brand new remote control. It also supports 4k HDR 60fps video playback.
Install APK to MiBox with USB thumb drive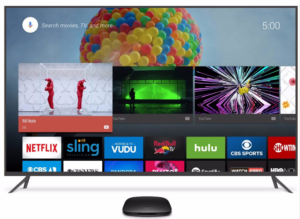 The first idea that comes to my mind is to download the APK to an USB thumb drive and insert it into the USB port on Mi Box. After we did that, the Android TV OS prompts us if we want to explorer this storage. We answered YES. But, after you do that, there is nothing in there. The experiment tells us you can't install an APK from USB directly.
Sideload APP to Mi Box or Android TV
Installing APKs from USB drive to Mi Box and Android TV had been made possible by this Android TV app "Mibox Apk Installer for Android TV"
Simply use your Google Play Store on Android TV system and search for this App: Mibox Apk Installer for Android TV and you can sideload App to your TV or box.
Tutorial Video: Sideload install APP to Mi Box and Android TV
Extended reading: Sideload Folder, a sideload launcher for Android TV
Extended reading: Sideload APK to Mi TV Stick from URL
Install APKs to Xiaomi box using ES File Explorer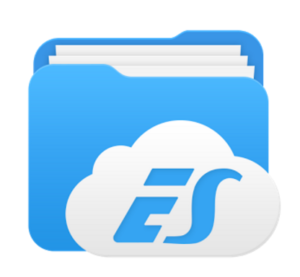 Here comes a solution. You don't have to jailbreak it. You just have to open up Google Play Store first and install an APP called ES File Explorer. After installation, insert the USB flash drive again. This time, choose ES File Explorer to view the files and you will be able to browse content on the drive and install the APK. There used be a way to use Puffin TV browser on TV to download and install 3rd party APKs, however this method had also been blocked and made impossible.
You can also use the MiBox APK installer back to Mi Box if you really want it. Watch how to get ES file explorer back on mi box
Where to download APK for Android TV systems
If you are going to sideload APK into your Xiaomi TV box system, you are probably going to download APKs from out side of Google Play Store, the following sources are popular APK sources, you can find many APKs for Android TV boxes.
Install unknown apps
Unknown apps means any app which is not from Google Play store, some of them can be harmful app but most of the time they are not apps which are not accepted or allowed by Google Play store policy, for example, the Android TV's Google Play store does not allow web browser apps without TV experience so most of them mobile browser apps are not allowed.
Android 11 Nvidia Shield TV
Since the Nvidia Shield TV experience 9.0 update, the global file access is disabled, so it's not possible to sideload APK using this method, but you can still use download method to install APK. Refer to this page.
By: Tim
Updated: 2022-12-15