Outlook Google Calendar Sync: An Option in Post-Google Calendar Sync Era?
If you are a Google Calendar and Outlook lover, you must know Google Calendar Sync from Google. Yet, you should also remember the disaster back in 8/1/2014 when Google no longer provided Google Calendar Sync for free. Most of Outlook users who synced through the tool on this planet were freaked out. Some accepted the offer of G Suite subscription while some turned away to other services like iCloud or Outlook.com. Also, stone-age manual import/export of .ics files was another option. More users would rather chose to try non-G Suite sync alternatives from other Outlook Add-in brands. Though it may cost some money, but it is similar to Google Calendar Sync without paying monthly bill.
Which Outlook Add-in fits my need?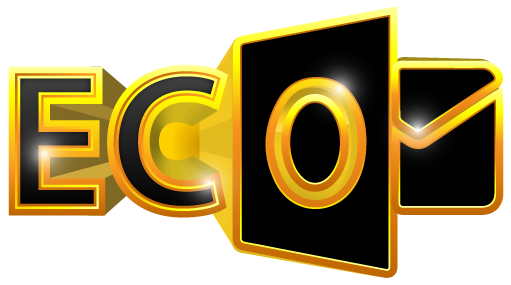 Though I myself use EVO Collaborator for Outlook, I am willing to also share 6 other Outlook Add-ins separately so we can understand which one fits you need. Since all of us had used Google Calendar Sync for free for a long time, we are targeting at free Outlook Add-in software too when finding an alternative. Well, Google had its strategic concern of doing business and making money, we cannot really blame it for the G Suite alternative. In my opinion, we do not pay for nothing on paid software since we mostly rely on its tech support service when something is wrong. It saves our time from googling for problem cure. Anyway, this time, we are going to bring you the true free sync Outlook Add-in. It is called Outlook Google Calendar Sync, aka OGCS. Though it is free, evaluate if it fits your need before migrating to it.
Simple Tutorial on OGCS
OGCS is an open-source sync tool application independent from Outlook. It was started back in 2012 by a software engineer, but software development was slow. Right after 2014 when Google stopped providing Google Calendar Sync for free, another programmer felt pissed off and came along to update OGCS furthermore. All source code can be found on GitHub from v1.2.6.0 of 2015 till what current version of v2.7.0. The progress was slow over time. The major drawback is support on syncing Google Calendar and nothing else.
Configuration Steps to Sync
First, download OGCS and install it. Make sure you download the stable version of v2.7.0beta.
Once installed, run the independent application. Click on Settings tab. In Outlook page to the left, we can remain Default mailbox. Why so? When meeting invitations come in from e-mail, they will be synchronized on Google Calendar too. Of course, we can also assign another e-mail account if available as well as other calendar folders if available on Outlook.
Next, click on Google page to the left and proceed Google OAuth. Once authenticated, pick a calendar folder on Google with which we are syncing in Selection Calendar pull-down list.
Next, click on Sync Options page to the left. We can calibrate sync direction, sync cycle, sync range and etc.
Next, click on Application Behaviour page to define how OGCS will behave.
Next, remember to click on Save button at bottom to save settings. Go back to Sync tab at top-left and click on Start Sync button to start sync. Once completed, you will see sync log in blank below.
Lastly, configure OGCS to be minimized when closing software UI. This move will keep OGCS to periodically sync or continuously monitor changes to be synced. Also, define sync cycle because the default value is yesterday that anything before yesterday will not be synchronized. Be sure to enable delete function too.
Pros
Optionally configurable features are just about covering what you need even though not as many as gSyncit.
Support of Outlook 2003, 2007, 2010, 2013, and 2016. Even with this backward compatibility, I still strongly recommend you use at least Outlook 2013 or 2016. The reason is that Outlook 2010 has minor glitches and is not running as smoothly as Outlook 2013 and 2016. Yet, Outlook 2003 and 2007 had reached the end of their life cycle.
Totally free of charge.
Support of timer sync, such as syncing few minutes or a few hours.
Support of Proxy connection.
Cons
Only supports one Google account at a time.
Only syncs with Google services. Syncing with other cloud CardDAV/CalDAV services is not available.
Only syncs one Outlook calendar folder with one Google Calendar folder.
Every sync session will scan through entries all over again. When there are hundreds or even thousands of entries, it will take a lot of time.
Real-time push of changes made on Outlook seems not working at the time of trying.
Both GitHub and software UI only support English.
For tech support, users must google discussion groups or forum such as GitHub. For English-speaking users, they can contact software developer directly.
Cannot expect software update too much.
Conclusion
Setup is easy, but sync takes up too much time during every sync session. There are decent amount of configurable options available. The most selling point of this Outlook Add-in is that it's free. Lack of multi-language support and tech support window are the weak spots. Yet, if you are looking for something that also takes care of syncing contacts and tasks, then this is not your thing.