MI band 2 – FAQ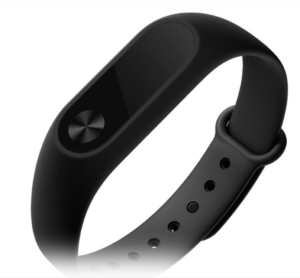 MI band 2 has been out of stock for months since its launch day. By now, I guess you can probably get it easier perhaps because the production stress is over. Before you buy it, you probably have many questions about it. Here is MI band 2 FAQ from A to Z for MI band 2 and hope you can find your answers here:
MI band 2 APP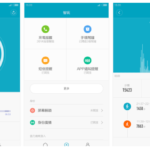 Xiaomi's MI band 2 comes with its own APP on both Android and iOS. On Android, it's called Mi Fit, and on iOS, it's also called Mi Fit. You can download it from Google Play Store or iOS APP store. The Mi Fit APP not only works with MI band, but also works with other Mi sports devices, such as Li Ning's smart running shoes. Yet, it also interacts with iPhone's health APP. Exercising ata can be dumped into iOS Health APP.
MI band 2 battery life
The battery life for MI band should be no problem to most of the people. It has a 70 mAh internal battery and it really lasts long. During my personal test and experience, it usually lasts more than 1 week. I have my own Apple watch too, which I have to charge it everyday. Yes, I know they are 2 different things, but long lasting battery usage  is a huge plus for any device of this kind.
MI band 2 change language
The MI Fit app will be in English as long as your phone is set to English. However, the MI band 2 is not at the moment unless an international version comes out some day. Therefore, you have no way to change the band's language setting to English. But, if you really love to get one of these MI band 2, you shouldn't worry much that much because there is actually nothing to be displayed on the band. The only Chinese characters I saw on the band are the date and time. Everything else can be managed from the MI Fit APP, which is completely in English.
MI band 2 display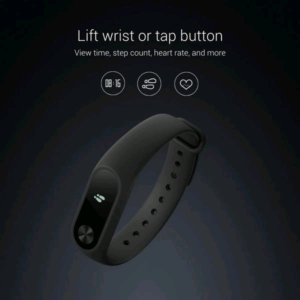 MI Band 2 uses an OLED display so you can see more at a glance. Simply lift your wrist to view time and tap the button to check jogging steps, battery life, and and heart rate. Comparing with the first generation of MI band, it's really useful to have this tiny display. With this display, it works well even you are away from your smart phone, which makes MI band 2 a really useful standalone smart watch.
MI band 2 Endomondo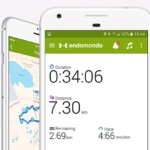 Endomondo is a free app that makes fitness fun and helps you stay motivated. Many of you can try your MI band 2 with the Endomondo app. Here is how. First, you need to open MI Fit app and tap Play and turn on Discoverable. Then, you need to download and open another app called MI Heart Rate. In MI Heart Rate, we have to connect the band 2 again and turn on the continuous measuring. Then, the heart rate begins to tick. Now, switching to Endomondo app, go to settings->accessory settings->bluetooth smart sensor and turn it on. As we wait for 1 or 2 minutes, MI band 2 shall appear for us to select and you can start to use it with Endomondo.
MI band 2 factory reset
There is no such thing called RESET button for MI band 2 that you press for s few seconds to start fresh. Any paired  MI band 2 is bond to a MI account instead of its paired smart phone. Reset of MI band 2 has to be done in the Mi Fit app. So, un-pair it before you want to give it to someone else. Don't worry too much if you lost your phone. Like I said, you can disregard accessing your old phone and sign in your MI account on another phone and connect to your MI band 2.
MI band 2 GPS
MI band 2 does not have an internal GPS. Thus, you need to bring your phone with you to get the GPS record. However, MI home family product line does have a higher end version of smart watch called Amazfit smartwatch. It comes with internal GPS and you can think of it as an advanced version of MI band.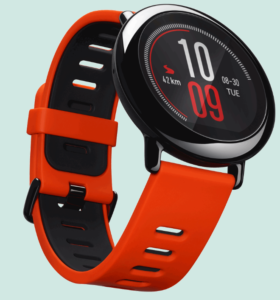 Amazfit smart watch
MI band 2 heart rate sensor
How to measure your heart rate using MI band 2? It's easy and you can do it without a phone. Just tap the only button on the MI band 2 until you see a heart icon. Then, wait for few seconds while it measures your heart rate. It will give you the result when it's done. If you want to enable continuous heart rate measurement, you can turn on this feature in your MI Fit app. However, it will consume more battery power.
MI band 2 iOS
Since Xiaomi is an Android smartphone manufacturer, you may doubt if their MI band 2 works well with iOS, Don't worry about this. It works very well. Simply download the Mi Fit app on iOS app store and install it. Don't forget to turn on your bluetooth on your iPhone though.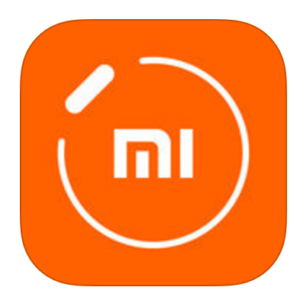 Mi Fit iOS
MI band 2 jailbreak jb
There is no jailbreak for the band itself at least for now. But, if you are talking about a jailbroken iPhone, you probably have some tools to use other than its original companion app of Mi Fit. We can name some of them here, but we haven't tried them ourselves. So, you need to try them with caution.
MI band 2 line and facebook notification
If you use Android smartphone, you can probably install some 3rd party APKs to enhance user experience of MI band 2. What about getting Line and Facebook notifications on your MI band 2? It can be really useful, right? Try this APP on Google Play Store, Notify & Fitness for MI band. With the help from a 3rd party APP, you can unleash more power from the MI band 2.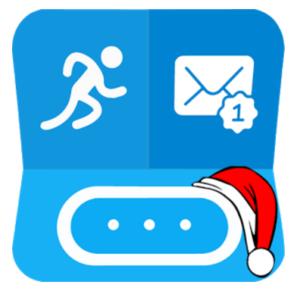 notify & fitness for mi band
MI band 2 manual
If you are looking for the MI band 2 manual, I guess you want an English version and here it is:
MI band 2 OLED resolution
While the MI band 1 has no display, the MI band 2 has one under a scratch-resistant glass. Its display resolution is unknown and it's 0.42 inch big.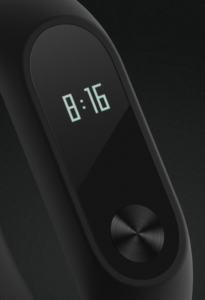 MI band 2 OLED
MI band 2 pairing problem
If you have a MI band 2 pairing issue, you can check the following tips and they may help:
Don't pair a MI band 2 with a phone when there is another MI band 2 near-by. You should try it somewhere else.
Be sure to forget the device on your old phone before you are pair it on a new phone.
MI band 2 reset
There is no way you can hard-reset MI band 2 for now. All you can do is to un-pair it on your Mi Fit app. After you un-pair it, you can connect this MI band 2 to another MI Fit account. However, you should be aware that it is possible the other user will be able to read health information of the  previous MI Fit account on the band. It is not a good idea to do the followings:
Selling a used MI band 2 to someone you know and pretend it is a new one.
Giving it away to someone you know. He or she may know how many steps you walked or if you slept well or not.
If you own a Xiaomi smartphone or a Xiaomi laptop, you can use the MI band 2 to unlock your phone and laptop easily. It's very convenient. Just enable it in the Settings->System & Device->Lock screen & password. Enable Unlock with Bluetooth device, and select MI band 2.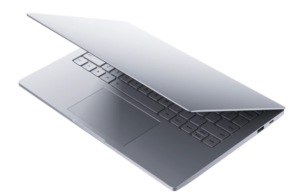 Unlocking Mi laptop with MI band 2 
MI band 2 vs Apple Watch
If you get to choose a wearable device between MI band 2 and Apple Watch, I recommend you to try MI band 2 first since it costs almost like nothing to most of people who can also afford Apple Watch. If you feel MI band 2 is not enough, then you can buy an Apple Watch later. In our real life tests, Apple Watch's battery can hardly last for more than 24 hours while MI band 2 can last for longer than a week. We all know that Apple Watch provides more functions over a MI band 2. But, frankly speaking, I never use these features. Most of the useful features we needed from a wearable device can be found on MI band 2. Maybe there are a few things missing, like GPS or making payments. But, for the price I pay, MI band 2 is worth every penny.
MI band 2 waterproof
 MI band 2 is waterproof. Technically speaking, it's IP67, You can wear it near water without worrying anything. Of course, you don't sink it under water for a long time.
MI band 2 Yandex market (Яндекс Маркет)

Many of the users from Russia Federation may want to buy MI band 2. They can order it from Yandex Market or the AliExpress.
MI band 2 ZenFone 2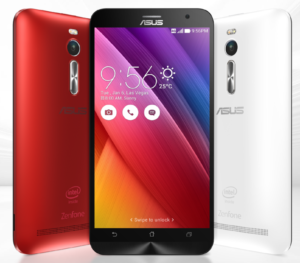 MI band 2 is from Xiaomi, and ZenFone 2 is from ASUS. Will they work together? According to the information we gathered from various forums, generally speaking, it works, but there are some minor issues and you can see more in this thread.
By: CJ