How to choose large screen TV?
Large screen TVs are getting larger and cheaper. Forget about Trinitron and Plasma Display. We are aiming at LCD/LED TV now!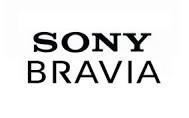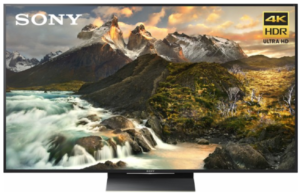 Sharp, Samsung, Sony and many China brands of LeEco, Xiaomi, TLC are fighting a brutal and bloody battle. When you step in Bestbuy, your eyes get flashy because you have too many brands and models to choose from.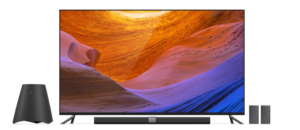 XIAOMI's beautiful 65 inch MI TV3s 4k HDTV, only available in China.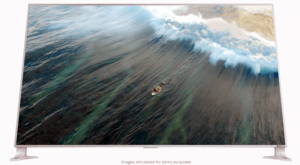 When I bought my large screen TV, I looked at few things:
Screen resolution
Only a few years back, 1080p Full-HD (1920 x 1080) was considered the best resolution. Now, we should go for 4K Ultra HD (3840 x 2160). Video streaming service providers, such as YouTube and Amazon, start to deliver 4K quality videos now.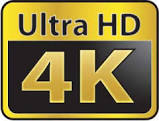 HDMI 2.0 ports and HDCP 2.2
Here is one important note for you when you consider buying a 4K ultra HDTV. Make sure it supports both HDMI 2.0 and HDCP 2.2. These two standards are important because some of the cheap 4K TV still stays at HDMI 1.4. Without HDMI 2.0 and HDCP 2.2, your 4K TV can only display 4K video at 30Hz instead of 60Hz. Then, you will not be able to enjoy smooth 60Hz 4K video off your 4K PS4 Pro or XBOX Project Scorpion.
HDMI 2.0 for 4K Ultra HDTV is a must have.
Smart TV capability
Smart TV is equipped with Android-setup-box-like built-in GUI feature that enables you to watch TV programs, play games, browse Internet and etc. Cablevision setup box is no longer needed unless you still stay with cable subscription or antenna to watch TV.
There are a few things I will check before I buy an Android Smart TV. First, I will check if the TV comes with the latest Android OS, which is Android 7 now. However, Android 5.1 is acceptable and it is the minimum. The newer Android OS version it is, the easier you can install streaming TV APPs of your choice, such as YouTube, NetFlix, Hulu, IQIYI and Tencent Video. Please note that if you don't have Android 5.1 or newer, you cannot even sign in your YouTube Android TV APP and watch your subscription channels. It will end up very annoying and upset.
Make sure your TV has Android OS is newer than 5.1
Style & size
Choose a 4K TV with its frame and thickness as thin as possible. Unless you have a small room, you should get a TV at least 60-inches or bigger.

Xiaomi's 65 4k HDTV is as thin as 9.9mm
In my opinion, anything thicker than 1cm should be ignored.
Gaming performance and PC compatibility
For gaming performance, there is one very important thing to be aware of. If you plan to play PS4 or XBOX One on your new 4K Ultra HDTV, put INPUT LAG issue into consideration. Most players don't realize that the lagging is causing serious nightmare during game play until the TV sits in their living room. Every TV has a different INPUT LAG value. For example, a higher-grade TV results a 30ms (30/1000 second) lag as you hit your button X to fire. On a lower-grade TV, you won't probably see your bullets firing after 150ms. Typically, most of the games run at 60FPS (frames per second), which is about 16ms per frame. If the video on the screen is 1 or 2 frames behind your game pad input, then that is acceptable. But, if the latency is more than 5 frames, then you will probably miss the shots every single time. This lagging issue also applies displaying your PC on the TV. If the input lag is terrible, you will feel that the mouse cursor always moves slower than your actual mouse movements.
We recommend you to check for the input lag values of TVs of various brands and models on some input lag database websites before you buy it.
Overscan On or Off
It's the era of HDTV now but I feel very disappointed to see that many HDTVs manufacturers turn on overscan before boxing on production line. If overscan is turned on, the TV will only show 95% of the original images and may generate blurry graphic. If you are lucky, you can turn it off. In some case, there is even no such turn-off option. Thus, you certainly need to check if you can turn it on or off before hand.
We recommend you to turn overscan off immediatelly after you receive the TV.
Price
The price at Bestbuy for a Sony 65-inches 4K Ultra-HD TV is running about $1200 or less. You will wonder why Samsung, SONY and LG have much higher prices for the same screen size? I would say I pay more attention on the content rather than brand. Yet, new TV technology is advancing day after day that perhaps I will get an OLED ultra-thin TV when it comes out and drop in price.
After all, I shall say that program contents matter. With a decent large screen TV at home, I will surely subscribe to video service providers such as Amazon, Hulu, Netflex and etc.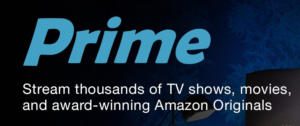 Other than video service providers in US region, video streaming services are also vastly popular in China. If you were to have an opportunity to visit China, you should check them out.


By: CJ