YouTube alternative for iPad 1 & iPad 2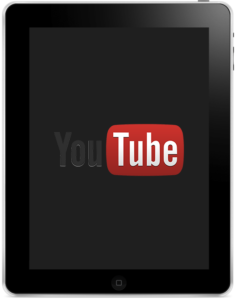 iPad1
Who would've known that there is one day we are looking all over Internet for YouTube alternative that is working on iPad 1 and iPad 2? They are the forgotten orphans in the digital world. They do exist and they are still alive somewhere sitting on the dusty bookshelf at corner. But nobody cares about them.
Jan. 2015 R.I.P. YouTube App (Apple) ended support from iPad 1 and iPad 2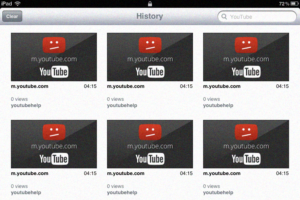 Advertisement
Apple first dropped support for the bundled YouTube APP and it stopped working since Jan. 2015. Then we had to download YouTube alternative apps from App Store. We chose YouTube App from Google.
April, 2015 R.I.P. YouTube App (Google) ended support for iPad 1 and iPad 2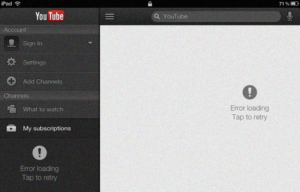 Then Google dropped API support for older versions of iOS native YouTube App. Yes, there are newer versions of YouTube App, but they don't work on the last available iOS for iPad 1, the iOS 5.1.1.
Watch YouTube on iPad 1 without YouTube App
Although this is not what we want, but it's easy: open safari and visit https://www.youtube.com/.
Is there any YouTube alternative that still works on iPad 1 and 2?
I used to have Video Tube, a nice YouTube alternative app for iOS. But it has also dropped support for iOS 5. Now, it requires iOS 8 to run. It means that the latest version of Video Tube will not work on your iPad 1. Then, we googled using the keyword of YouTube, and found some Apps. Although some of them does not count as a YouTube alternative, here is the result:
Is there really no YouTube alternative that works on iPad 1 and iPad 2?
Looks like we still found nothing useful today, huh? If you know any YouTube alternative that works on iPad 1, leave a comment, or share how you watch YouTube on these older devices with us.
Running modified YouTube APP on Jailbreak iPad 1
We have found an information about running old YouTube APP (from Google) on jailbroken iPad 1, here is the link:
— Alby (@albyvar25) April 2, 2018
We have not tested it but we are going to test it soon and let you know if it works.
Hacking into the original iPad YouTube app
Here is another method, you have to create a free project on Google Cloud Platform and get your own API key (since the others won't share their keys with you), and modify the original YouTube app. please watch this video
By: CJ