Language barrier gets thinner with assistance of technology!
The real-time translation feature for Skype was previously available on Skype-to-Skype calls already. Computer to computer can translate instantly.

Now, this service is also available for regular calls to mobile numbers and landlines.
There are a few things you will need however to make use of this service. To access the tool, you need:
sign up for Windows Insider Program (free)
Install latest beta of the Skype app (Skype Preview)
Some paid Skype credits. [Skype offers some of the best calling rates overseas
You will be able to converse just like you have always done. When you place a call, toggle the option "translate" and select the language of the person you will be calling. The program will record what you are saying, take a few seconds to run it through the built-in software, and show the translation in the sidebar for the person you are having conversation with. Kind of like a live chat.
Skype Translator currently works with nine spoken languages: English, Spanish, French, German, Chinese (Mandarin), Italian, Portuguese (Brazilian), Arabic, and Russian. This covers the majority of the world. And even if it's not your native language almost anyone will speak at least one of these major languages. Similar to Google Translate's recording option, its not 100% accurate and may have some errors depending on how clearly you speak, sampling quality & etc.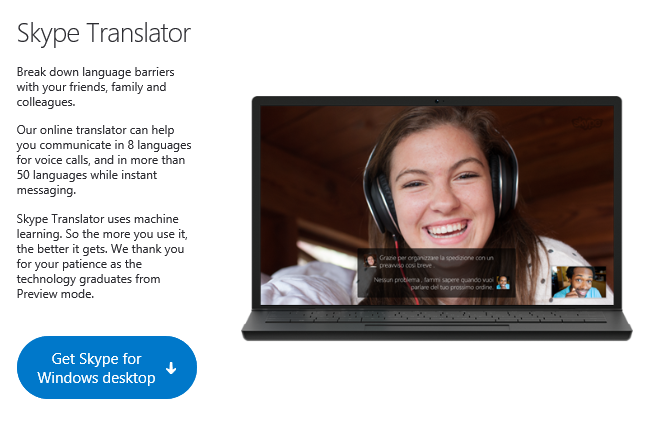 It's nice to see Skype improving and being innovative to connect people around the world in a variety of ways. This handy feature really helps bringing everyone together no matter how far apart we are from each other. Technology really is amazing these days.