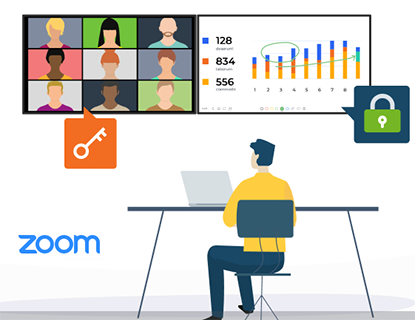 Install Zoom, Teams, Meet on Android TV
Zoom is a popular video conferencing application for Android, iOS and Windows. During the COVID-19 period many people still need this to learn, communicate or making video calls.
It is easy to use Zoom apk on your Android or iPhone, but sometimes it's better to view the video conference on big screen TV to have many people to watch the same content, what about making use an Sony Sharp Android TV or Xiaomi's Mi Box as a viewer client for the Zoom.
You can not find the Zoom App directly in Google Play Store because it is not designed for TV leanback launcher, however this does not stop us from using it!.
Install Zoom on Google TV (or Android TV without USB)
To install Zoom on Google TV or Android TV without using USB port, you will need to use this method first, it is easy, just follow the video tutorial.
Install Zoom APK to MiBox/Android TV from USB
The first method is to install Zoom from USB if your Android device comes with an USB port, it's quick and easy.
Open Zoom on TV and start to use it
After installation, you will not see its icon in the Android TV launcher, you will need to find it in settings, apps. If you would like a quicker way to access it, you can use this APP Sideload Folder for Android TV
After you open Zoom, it's barely usable by the remote controller, you can plug a bluetooth mouse into your Android TV/MiBox S/NVidia Shield.
Zoom alternative: Google Meet on Android TV
Zoom alternative: Microsoft Teams on Android TV