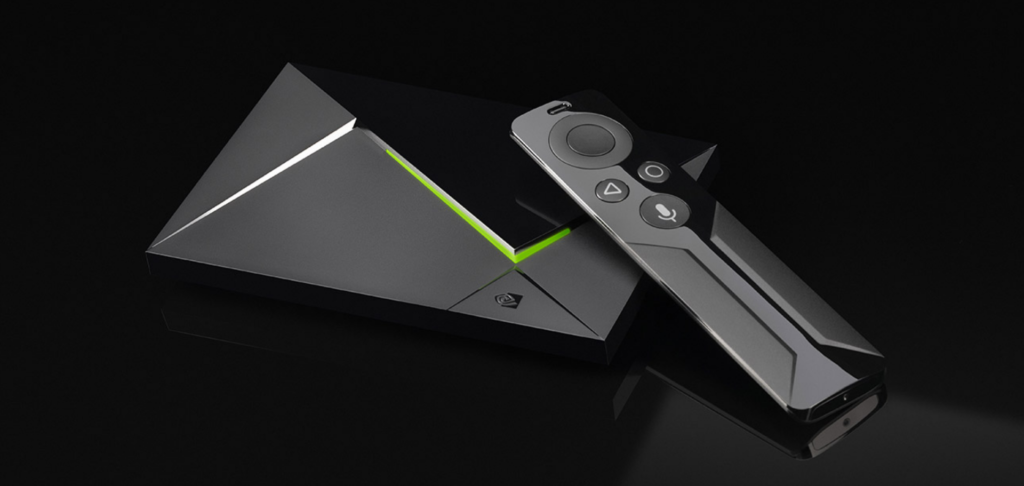 NVIDIA SHIELD TV is one of the popular streaming media player for the modern living room running the latest Android TV operating system. Since it provides a 4K60 resolution environment, people do enjoy visual enhancement of the picture quality. On top of that, it offers thousands of apps and games through the built-in Google Play Store. All users have to do is a few taps on their remote control.
Google Play Store is the only official APP distribution channel for Android TV applications. However, due to restriction set by Google's TV experience guidelines, many of your favorite APPs can not be found on it, such as Chrome Browser, Google Drive and many more..
Side-effect of the regulation described above is that third party APK download websites are getting popular recently (such as APKPure, APKmirror..). These websites let you to download many APKs that are not available in Google Play Store for various reasons.
Installing APK on Android TV or NVIDIA Shield TV
If you are going to install an APK you download somewhere else rather than Google Play Store, it's called sideloading an APP onto your Android TV. On Android TV 8 or 9, you can not do it directly. For example, if you plug a USB flash drive with these APK files into your NVIDIA Shield TV or other Android TV devices, there is no way that you can install the APKs on the drive.
The easy way to do it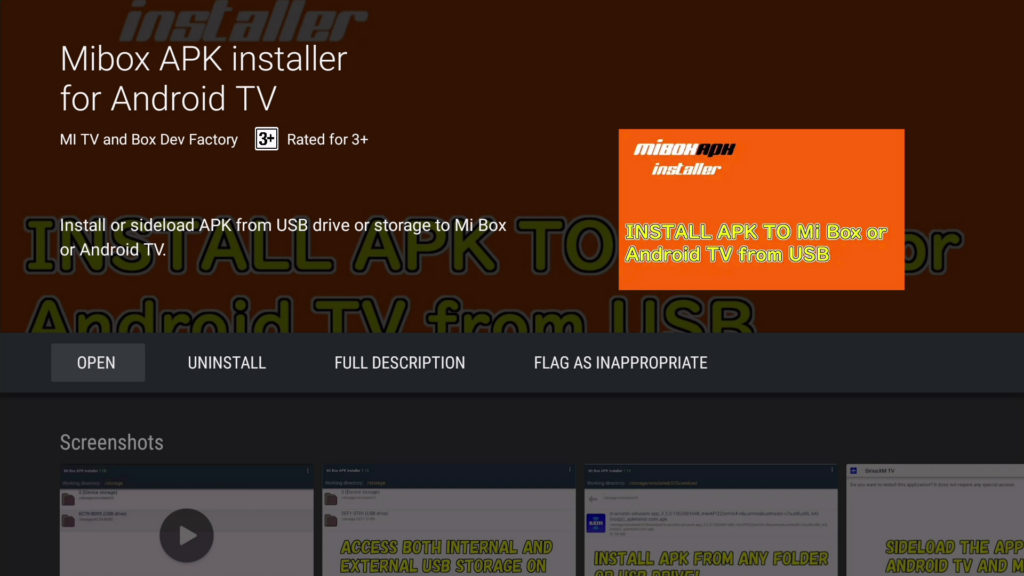 Today, we are going to show you how to use one very small tool available on Google Play Store TV to sideload your favorite APKs into your Android TV sysctem. It is called Mibox APK Installer for Android TV.
Update Note: Since NVIDIA SHIELD TV is upgraded to Android 11, you have to make the following folder on you USB disk and put the APK under this path, otherwise NVIDIA SHIELD won't be able to read it.
X:\Android\media\com.tvdevfactory.miboxapkinstaller
View the post listed below to see the procedures
There are few more ways to do it but they are a bit more complicated and a lot more steps to go through. We recommend you to take this short path of MIBox APK Installer from Google Play Store.