Where to shop computer in Japan?
Back in 1998, I traveled to Japan for the first time. I was in Tokyo for 3 days and was supposed to travel around different tourist attraction. But, I ended up spending 2 days in Akihabara, where newest and used consumer electronics and computer gadgets were sold. It is a wonderland for computer geek like me.
Big computer and electronics mall
There are several big computer and electronics malls in Japan and their chain stores scatter across Japan, such: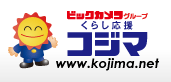 Ks Denki, Bic Camera, Yamada Denki, Yodobashi Camera, and Kojima. Like Bestbuy and Fries, we can play around with demos everywhere until we make decisions. Kind and friendly staffs welcome you to ask them questions but sometimes you need to use simple English to communicate due to language barrier.
If you will stay in Japan for a few weeks or longer, then you may apply for store membership, which keeps track of your accumulated bonus points. With the bonus points, you will get discount on your next purchase. Or, you can negotiate with store staffs to redeem some instant discount. There is also tax return is immediately rewarded as soon as you file it before stepping out of their doors.
However, warranty may be your concern before purchasing if you care about after service. You may have to mail it to Japan for repair in case something is wrong.
Small flea-market store
In Akihabara, 2nd-second gadgets are sold in small stores around corners or in alleys. Not everyone likes newest technology, right? You can usually find what you want and bargain for less. However, you need to be aware of that once you buy it, there is probably no chance to return it.
Internet B2C and C2C websites
Additional to Amazon Japan and ebay Japan, computer and electronic stores that we mentioned earlier also join the battle on Internet. Yet, Rakuten is another tough competitor to all other Internet vendors. For C2C, consumers can sell items to each other on ebay and Yahoo! Auctions. Sometimes, you can find these websites taking orders from Internet selling merchandise globally. Nevertheless, you need to make sure international shipping cost is under your budget.
Major computer shopping districts in major cities across Japan
Beside Akihabara in Tokyo, every major city in Japan has a shopping district that focus on computer and consumer electronics. For example, Nipponbashi in Osaka, Tanuki Koji Shopping Arcade in Sapporo are also popular locations to visit when travelling to those area of Japan. However, these computer shopping districts are smaller in scale compared to Akihabara.
By: CJ