Outlook.com IMAP settings
Outlook.com is one of Microsoft's successful business in term of cloud service. Perhaps many of you do not know Outlook.com's ancestor is Hotmail.com, which is one of the early webmail services back in 80s. Like a Google account, Outlook.com is offering many cloud services but its components are more office job-oriented.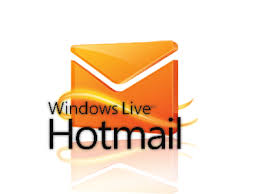 Not until mid of 2016, Outlook.com's backend has been migrated to Exchange Server so Outlook users with Outlook.com accounts are able to sign in to access Outlook.com services without too much hassle such as connecting through Outlook connector.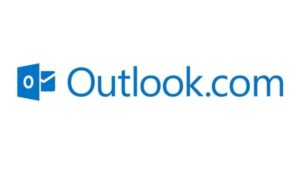 Outlook 2007 and 2010 require Outlook Connector to sign in Outlook.com accounts. Even you can sign in, there has been known issues of intermittent connection errors during sending/receiving.  Plus some Outlook.com users are using other mail client applications than Outlook, such as Thunderbird. This is where Outlook.com IMAP service comes into rescue.
Unlike POP, Outlook.com's IMAP is enabled by default. Therefore, we can directly configure mail client software. In the following example, we use a combination of Windows 7 and Outlook 2010 to demonstrate how to configure IMAP account for Outlook.com:
Click on File on menu at top-left
Click on Add Account button at the top
Select E-mail Account radial and click on Next >
Select Manually configure server settings or additional server types radial and click on Next >
Select Internet E-mail radial and click on Next >
Below User Information, enter Your Name, E-mail Address accordingly
Below Server Information, select IMAP in the pull-down menu. For Incoming mail server, enter: imap-mail.outlook.com. For Outgoing mail server (SMTP), enter: smtp-mail.outlook.com
Below Logon Information, enter User Name (full e-mail address) and Password
Click on More Settings… to the right
Click on Outgoing Server tab, check the box next to My outgoing server (SMTP) requires authentication
Click on Advanced tab, select SSL in the pull-down menu next to Incoming server (IMAP). Select TLS in the pull-down menu next to Outgoing server (SMTP) and change port from 25 to 587
Click on OK to leave Internet E-mail Settings window
Finally, we are back to screenshot on step 6. Click on Next > to proceed authenticating and testing
Once authenticating and testing are complete, click on Finish tab to wrap up Outlook.com's IMAP account configuration

Now, you can send/receive your Outlook.com e-mail messages on Outlook 2010 and 2007 smoothly.
By: CJ